About Michael Page Healthcare & Life Sciences
Michael Page Africa's consulting team are specialists in healthcare and life sciences recruitment. We have offices in all major hubs in Africa, including Morocco, South Africa, Mauritius, and have an Africa desk in Hong Kong and Paris. Our team understands the technical needs of each role and are known to facilitate successful collaborations between employer and employee.
Healthcare and life sciences are some of the growing industries in Africa, with the private sector delivering about half of Africa's health products and services. With a large database of candidates in Africa as well as globally, we can find professionals you need for your specialist roles in R&D, Medical Advisors, Quality Control, Regulatory Affairs, Licencing and Project Management, to name a few.
Our track record: Some of our recent placements are listed below:
British-Swedish Multinational Pharmaceutical and Biotechnology Company
Distribution Relationship Manager – Kenya
Country Manager - Nigeria
Country Director, Sub-Sahara Africa – Kenya
French Multinational Pharmaceutical Company
Business Excellence Director, Sub-Sahara Africa, Ivory Coast
Business Unit Head, Nigeria
Pharmaceutical Company headquartered in Belgium
Medical Affairs Director, Kenya
Medical Science Liaison, Kenya
Supply Chain Manager Global Public Health, Kenya
Market Access Manager, Kenya
Market Access Manager, Ghana
American Pharmaceutical Corporation
HR Business Partner - Sub-Sahara Africa, Nigeria
Regulatory Affairs Director - West Africa, Nigeria
Global Public Health Director, Kenya
British Multinational Pharmaceutical Company
American Multinational Medical Devices and Healthcare Company
Sales Director, West Africa, Ivory Coast
Country Sales Manager, Uganda
Senior Key Account Manager, West Africa
Indian Medical Technology Manufacturer
Testimonial
"Acknowledging the professional etiquette of Michael Page Recruitment Services in the handling of recruitment process from start to finish, with prompt timely responses and updates at each stage that gives you time to plan and prepare well in good time with the right material for discussion with the hiring manager and recruitment team involved in the process. Above all, Michael Page is well versed with knowledge of the industry at which they are placing the candidate, with the right match of the competencies, skill set and capabilities of the candidate to the job role being sought/interviewed for. For employees and employers seeking to be merged at the meeting point on the table, look no further than Michael Page. Keep up the professional recruitment etiquette in the Pharma Industry!
Country Director – Kenya, Multinational Pharmaceutical and Biotechnology Company
Candidates: If you are looking for a job in Healthcare and Life Sciences, browse and apply here. For more resources, visit our Candidate Centre.
Clients: If you are looking to hire for a generalist role or are seeking subject matter experts in healthcare and life sciences, please fill the form on the right, or submit a job spec. For advice on attraction and recruitment, please view our management advice articles.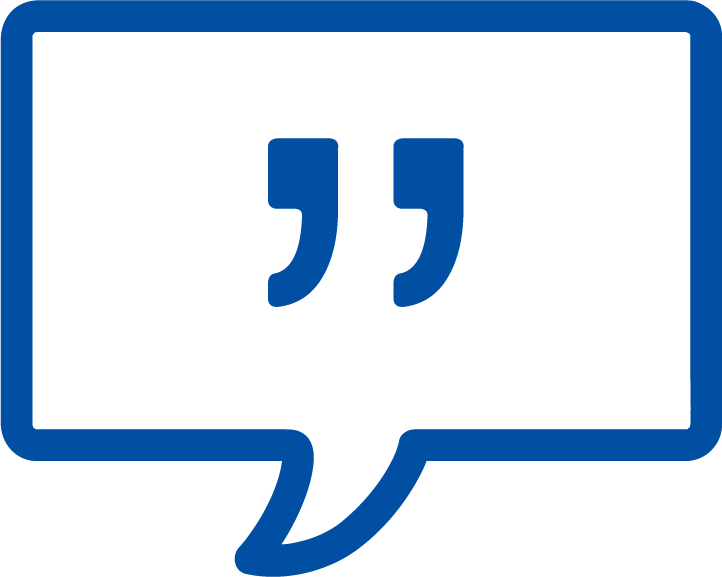 Case Studies
Client: Multinational Company in the Health care sector with a focus on Medical Devices, Pharmaceuticals and Consumer...Click to read more

Roles: Healthcare Compliance Specialist (Kenya) and Key Account Manager (Ghana)

Client requirement: The client approached us to assist with these roles as they were looking for candidates with niche skillsets

Process: For the Healthcare Compliance Specialist role, we required someone with a strong legal background and over 6 years' experience in the healthcare sector. As for the Key Account Manager role, the client required someone with an impressive track record of sales and experience in specific Therapeutic areas. With both the roles, there is a skills shortage.

Michael Page undertook a search which involved both advertising and headhunting as well as a thorough screening process. We shared with the client a market map with information including availability of skills as well as salary bands for them to make an informed decision on the candidate they would select.

Outcome: Michael Page Healthcare and Life Sciences team filled in both the positions much to the satisfaction of the client. The Healthcare role was filled within 4 weeks and the Key Account Manager role took two and a half months because the hiring manager left the organisation during the recruitment process. The client subsequently entrusted Michael Page with the recruitment of 13 more roles.
Client: Leading Healthcare/Pharmaceutical Company...Click to read more

Role: Country Manager

Client Requirement: This independent pharmaceutical company providing a basket of premium and generic medicines in Africa was looking for a Country Manager (also a specialised Regulatory Affairs Pharmacist). The Country Manager would ensure new medicinal products are registered in accordance with current regulations of this specific country and ensure promotional material for marketed products complies with the relevant product registration and country-specific Codes of Marketing Compliance.

Process: Michael Page Africa was contacted to work on this special assignment. We provided a tailored made solution to the client, specifically headhunting candidates according to key selection criteria. We contacted over 20 candidates and shortlisted 4 of them after interviewing them.

Outcome: The first round of interviews took place between the four shortlisted candidates and the HR and Operations Managers at the client organisation. Two candidates were then shortlisted who were then interviewed by the CEO of the client organisation. The shortlisted candidate then underwent some personality and technical tests, after which he was offered the Country Manager role.
Client: A private and independent CRO carrying out high performance research and clinical activities for pharmaceutical, medical device, nutrition and cosmetic industries...Click to read more

Role: Head of Technology

Client requirement: Our client - a service provider upstream through Research and Preclinical activities and downstream through Regulatory Affairs, Biostatistics & Data Management and Clinical Research was looking for their Head of Technology.

The Head of Technology would be responsible for defining the IT strategy aligned with business strategy, and to plan, coordinate, direct, and design all IT operational activities across the IT departments of this Group.

Process: With Michael Page Africa having a strong, well-networked and updated database of candidates across Africa, we were quickly able to produce a shortlist of 6 candidates to the client, in accordance with the requirements of the job brief.

Outcome: 4 of the candidates shortlisted proceeded onto first round of interviews with HR. Two of the candidates went on for the second round of interview with the CEO. Finally, one candidate was offered the job – this candidate had international work experience working on projects scaling 60 countries, with Top 100 companies.