Temporary workers are becoming a growing part of the business landscape. With businesses navigating market uncertainties and slowdowns, especially post COVID-19, some may be apprehensive about recruiting full time positions. The the inherent flexibility of temporary workers makes them an attractive talent pool.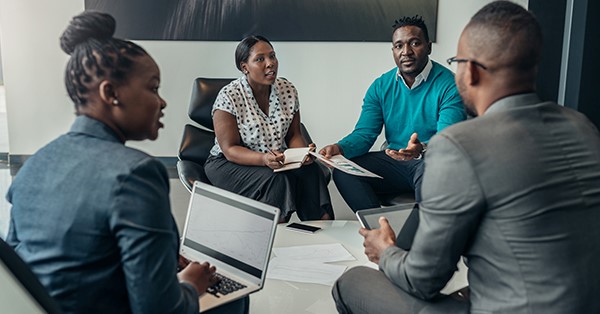 Temp Hiring for these three Specialist Roles
Whilst various skills may be required in the market at any give time, the below are what we have observed during 2020:
IT Specialists: Technology advancements and many organizations' undergoing digital transformation, hiring IT specialists on a project-by-project basis has proven to be a working solution, incorporating the work-from-home flexibility. Having sound processes in place helps because this would avoid the time spent getting the temp workers 'up to speed'.

Change Management / Turnaround Specialists: Organisations are having to restructure their businesses to accomodate the 'new normal'. For this, professionals with expertise in formulating change strategies are in demand, so that businesses can develop cultures of agility and responsiveness in order to stay competitive.

Finance Project Experts: With many businesses adversely impacted in terms of their finances, specialists are in demand with forecasting and decision making experience.
Benefits of Temporary/Contract Hiring for Organizations and Professionals
Below are some of the benefits professionals can avail by taking on temp roles:
Taking up a temporary position can help professionals learn and develop, as well as stay abreast of changes in their industry

Talent who are have been made redundant or find themselves in a long job search process and out of employment, can use temporary jobs to eliminate career gaps

If it is not a conflict of interest with their current job, professionals can take up temporary work as it may allow them to do something different and also earn an additional income
Below are some of the benefits organizations can avail by hiring temp workers:
Productivity does not get hampered during uncertain times

Hiring 'plug-and-play' talent allows for quick turnaround times on projects

Continuity on the job for standard situations like maternity leave or during a permanent recruitment process for a role

Surge the capacity during heavy times or increased periods of activity e.g financial year end, projects with tight deadlines, etc.

Temp hiring is a cost alternatirve as they don't come with the costs typically associated with permanent positions

This is a solution for companies to 'try out' potential future hires, especially for challenging markets creating a sense of uncertainty around headcount strategy

If businesses have a headcount freeze, or for instance, do not have a legal entity in South Africa, they can hire temps via Michael Page Africa
Quick and Short Recruitment Process for Organizations
With many organizations demanding temp workers usually on urgent basis, the hiring process tends to be significantly shorter as compared to that of a permanent hire. This is mainly due to the fact that an immediate start is normally required from temp roles.
Ultimately, in today's fast-paced world, businesses (and particularly small businesses) need to plan to drive and execute recovery strategies and transformation projects - this requires talent with the right skills and expertise and more crucially, at the time when they need it most. And Michael Page Africa is here to support organizations with talent requirements. Get in touch with us.